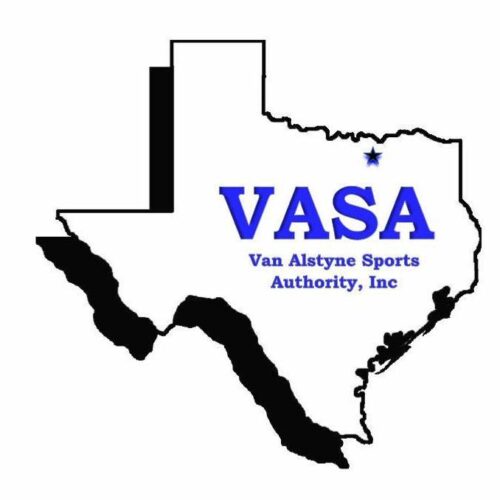 Business Description
Since 2005, the mission of the non-profit Van Alstyne Sports Authority (VASA) organization has been to teach and develop the youth of our community through a fun, competitive team environment.
VASA is a premier youth sports organization in Grayson county structured for boys and girls - ages 3 to 14 years old - serving the communities surrounding the city of Van Alstyne, Texas.
VASA is committed to reinforcing important life-long values and building up the character of our youth through teamwork, commitment, sportsmanship, cooperation, self-discipline, self-confidence, individual responsibility and respect for others.
Please remember that everyone involved in operating the Van Alstyne Sports Authority organization is a volunteer. Volunteers include parents, coaches, league commissioners, and voting/non-voting board members.
Sports:
BASEBALL
BASKETBALL
CHEERLEADING
FOOTBALL | TACKLE
FOOTBALL | FLAG
SOFTBALL
VOLLEYBALL