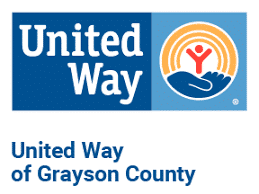 Business Description
United Way is a volunteer-led, nonprofit organization located in Grayson County that seeks and addresses the root causes of key issues.
LIVE UNITED. It's a credo. A mission. A goal. A constant reminder that when we reach out a hand to one, we influence the condition of all. We build the strength of our neighborhoods. We bolster the health of our communities. And we change the lives of those who walk by us every day.
We focus on three areas: Education, Financial Stability, and Health.