Business Description
When you are ready to buy or sell a commercial property, development land, investment property, a farm or ranch, there are certain things you most likely want from a commercial real estate firm. You want the best possible service, the most knowledgeable agents and the confidence that comes from working with a commercial real estate brokerage that has a terrific reputation and outstanding track record. Benton Luttrell Commercial Real Estate has been serving our neighbors in Van Alstyne, McKinney, Melissa, Anna, Howe, Sherman and Denison for over a century. Take advantage of our deep roots in Grayson and Collin Counties and get spoiled by our old-fashioned Texas hospitality!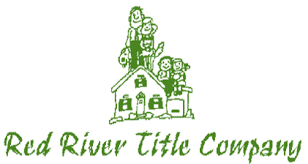 Business Description
Red River Title Company was established in 2004 in downtown Sherman, TX. We are a locally owned and operated title insurance company with 3 locations to serve our clients best. We offer a full range of residential and commercial title insurance and settlement services.
Red River Title stresses a customer-first culture so when buyers or sellers leave our office, they are confident in the process and know that their transaction was professionally handled. Most of our business is driven by repeat customers or referrals, a further testament to our dedication to serving &amp-- exceed expectations.
Doris Caston is the principal and owner of Red River Title, with over 20 years of tenure in the title insurance industry. ᅠHerᅠwealth of knowledge and experience provides our team and clients with trusted results grounded in old-fashioned ideals, such as a trusted word and honesty. Doris continues to build and developᅠherstaff the highest professional quality best to represent Red River Title's principles and commitment to excellence.
Red River Title is also licensed in Collin County with an office in the fast-growing community of Anna. We strive to meet our client's needs for convenience and efficiency in both locations, with closers available at each location.