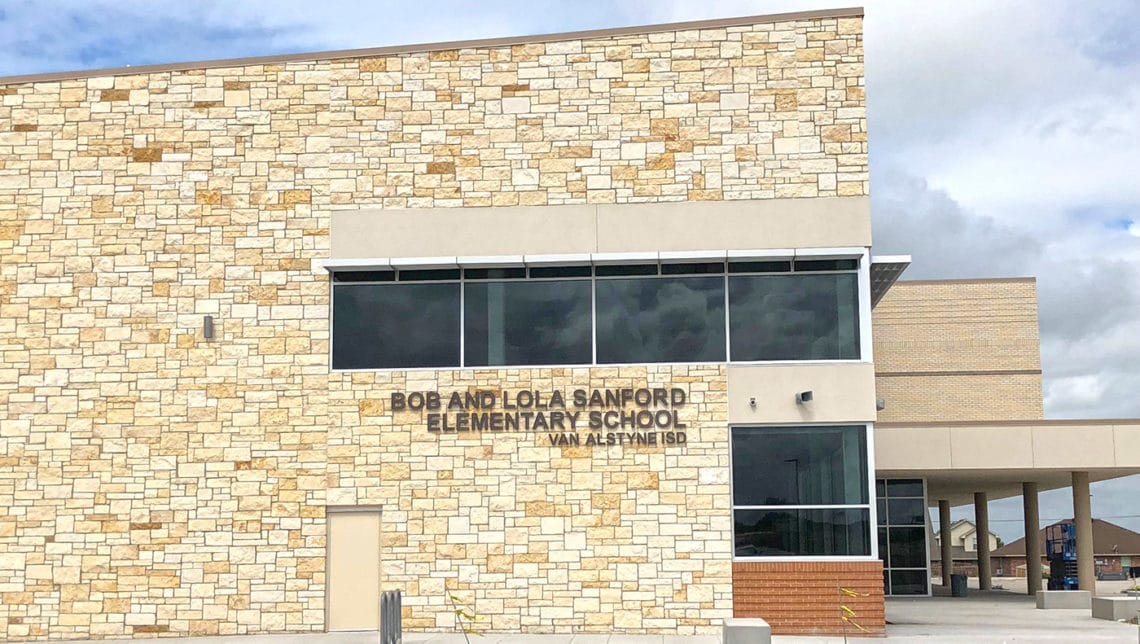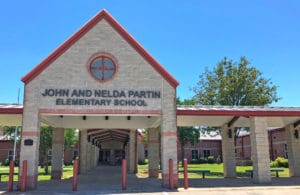 Van Alstyne ISD
Van Alstyne ISD currently has 1,700 students in K-12 and is growing at a 10% rate. Currently, students attend Partin or Sanford elementary (K-4), Middle School (5-8), and High School (9-12). Van Alstyne ISD is ranked in the top 5% of high schools in the state by schooldigger.com. Van Alstyne ISD is also rated an "A" district by the Texas Education Agency.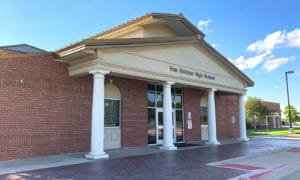 Students in Van Alstyne score significantly higher than the state average on most STAAR exams. Students also perform higher than the state average on SAT and ACT exams. (Source: Van Alstyne ISD Website)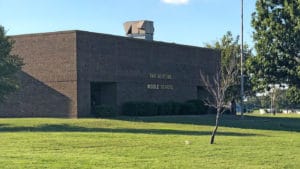 Though Van Alstyne has a proud historic past, our educational facilities are very modern. For the 2018-2019 school year, a second elementary school, Bob and Lola Sanford Elementary, opened, and John and Nelda Partin Elementary School was rededicated after extensive remodeling. Students and teachers enjoy modern facilities and the latest technology available in the classroom. The community provides student scholarships and teacher grants through the nonprofit Van Alstyne Education Foundation.
Athletics
To serve both the mind and the body, there is an excellent athletic program in the district. Van Alstyne's mascot is the Panther and community pride runs deep, being a one high school town. In 2007 the district built a new athletic training complex and completed a new football stadium in 2008 to host the Panther's home games. The athletics program includes basketball, baseball, softball, volleyball, tennis, golf, track, cross-country and of course, football.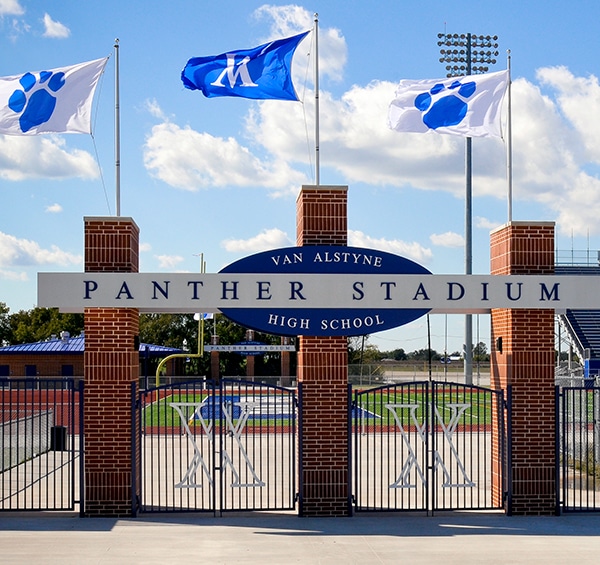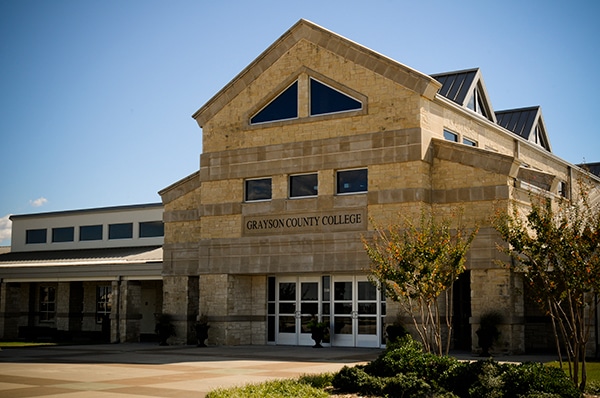 Grayson College South Campus
In 1889 area merchants and landowners established Columbia College to teach arts & sciences and vocational training. Today Van Alstyne is the home of the Grayson College South Campus. Students can take courses in various fields of study including biology, computing, economics, language, education, government, history, mathematics, physical training, psychology & sociology, speech, and vocational nursing.
The South Campus has recently added both new buildings and new programs. This expansion enlarges and adds the following disciplines: medical laboratory technology, welding, electrician and Occupational Safety and Health.
Grayson College Center for Workplace Learning
The Center provides world-class education and training opportunities for employers and individuals throughout the Texoma region. Funded in part by Grayson College, the Grayson Small Business Development Center (SBDC) promotes small business success by providing management education. SBDC assists small businesses in creating jobs and economic growth by utilizing the elements of quality counseling and training, community involvement and the leveraging of resources.
Special projects at the South Campus include the Native Prairie Project started by Dr. John Partin with a grant from Texas Fish & Wildlife. This 85-acre Environmental Education Center is a native prairie encompassing various native habitats from native grasslands to woodland areas.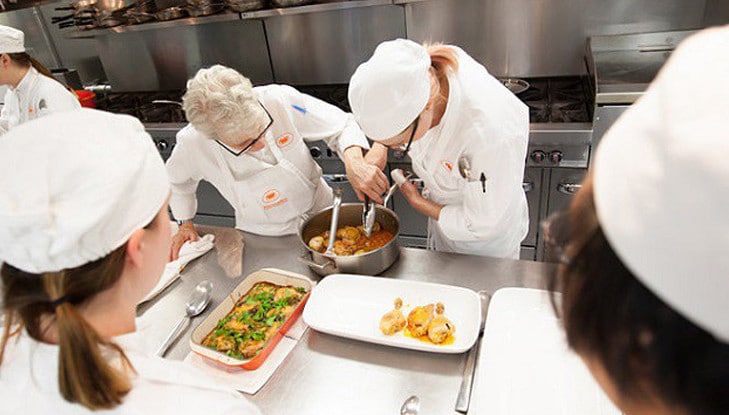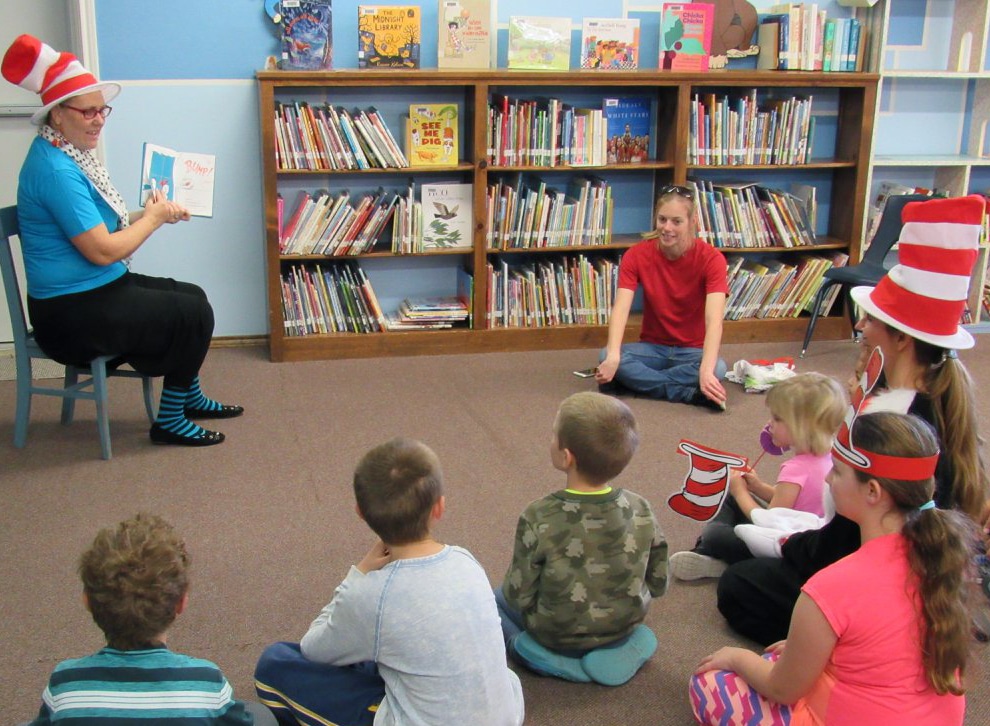 Van Alstyne Public Library
The Van Alstyne Public Library provides the community with reading and educational materials for the whole family with almost 40,000 books, audiovisual materials, and magazines plus internet access.