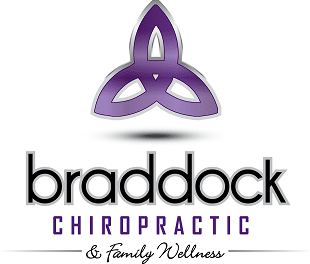 Meet Dr. Braddock and Braddock Chiropractic: You may have noticed the signs around town advertising Braddock Chiropractic. You may also have noticed that in most cases, the picture on the signs features Dr. Braddock and his family.   "Why is that relevant?" you may ask. Well, the answer is simple: Dr. Braddock is a family oriented man: one who puts family first, one who provides for his family and who instructs and enlightens them. Dr. Braddock considers his patients family – and we, the fortunate recipients of this attitude, find our lives bettered by this approach to health.
Forget the prescription drugs, lose the surgery idea, say goodbye to health fears and let Dr. Braddock and Braddock Chiropractic show you a more practical and solid way of addressing your ailments.
"Our mission at Braddock is to help our patients reach their maximum potential and optimum level of health through chiropractic adjustment; to educate as many people as possible about the power of chiropractic and the benefits of the chiropractic lifestyle; and to provide this service with love, honor and integrity." – Dr. Caleb Braddock
With an exceptional and highly trained staff, Braddock Chiropractic has the wonderful habit of focusing on each patient – their ailments, issues and then addressing them in a manner that actually makes sense. Go figure. Healing is in a category all its own and that's what Braddock Chiropractic does – heal.
During the month of October, Braddock Chiropractic will be celebrating its tenth anniversary! That is ten solid years of serving the community of Van Alstyne and its surrounding cities. We Van Alstynians are fortunate and blessed to have access to such practical and needed health care.
The Van Alstyne Chamber of Commerce invites you to get to know Dr. Braddock and Braddock Chiropractic:
Braddock Chiropractic: 903-482-1234 Email: braddockchiropractic@gmail.com
Check out the reviews of the clinic at: www.braddockchiropractic.com     
Thank you Dr. Braddock and Braddock Chiropractic for helping us heal and for your support of and active membership in the Van Alstyne Chamber of Commerce!