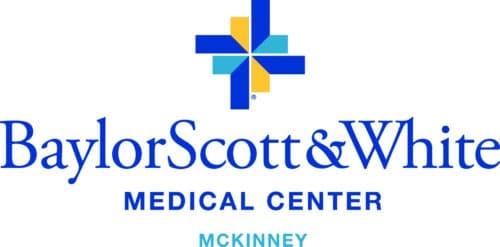 Business Description
Baylor Scott & White Medical Center – McKinney is a full-service, fully-accredited not-for-profit hospital serving residents in McKinney and the surrounding communities. Baylor Scott & White – McKinney focuses on providing the best place to give and receive safe, quality, compassionate healthcare. The 192-bed hospital offers advanced medical services for women's services, neonatal intensive care, orthopedics, heart and vascular, neurosciences, stroke, diagnostic imaging, and intensive and emergency care.
Our hospital's foundation remains to provide quality, compassionate care to our patients and families. We want everyone crossing our doorstep to feel welcomed, valued, and cared for at the highest level. OPEN 24/7.
Business Description
There are more than 3,400 employees; 400-plus active, courtesy, and consulting physicians on staff; and over 120 volunteers at Texoma Medical Center (TMC) who are experienced and trained to meet the healthcare needs of you and your family. The main campus is located in Denison, Texas, approximately one hour north of the Dallas/Fort Worth metroplex and just south of the Texas/Oklahoma border. In addition, TMC operates several locations throughout the Texoma region.
The hospital offers major specialty services, including open heart surgery and neurosurgery. Advanced resources, such as certified trauma care, support TMC's role as a regional specialty center.
TMC's services include cardiology, with a specialty in open heart surgery,  robotic surgery, neurosurgery, orthopedics, stroke care, bariatric (weight-loss) surgery, emergency medicine, rehabilitation, and more. The hospital is accredited by The Joint Commission and is consistently chosen as the best medical facility by readers of the Herald Democrat's Best of Texoma poll.

Over 50 Years of Healthcare Excellence

Since 1965, TMC has forged a special relationship with the people of North Texas and Southern Oklahoma. Texoma residents have come to depend on TMC to meet a spectrum of physical, mental, and spiritual needs. TMC has responded with unique services to provide sophisticated, experienced care that was once available only in major metropolitan areas.