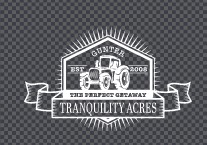 Business Description
Limitless Possibilities
Are you a photographer who loves natural surroundings filled with streaming sunlight? You will love this place. With literally limitless possibilities for backgrounds.
In Gunter, Texas.
No one wants to drive for hours to reach a shoot location if they don't have to. Our convenient location means you can capture amazing images for your clients in a location that feels remote but is still "local." Plus, it's easier for them to get here, too!
Unique, Varied backgrounds, all in one place!
Trees, ponds with water features, bridge, swings—we have it all, along with a tractor and wide open spaces...just so much to choose from! You can create so many looks without ever having to leave the land.
Our Story
A peaceful getaway that started as a search for additional storage space-perhaps three to five acres. Our search blossomed into 40 acres of dirt and grasshoppers and weeds and cactus in 2008. From there we dug ponds, planted a garden, added barns and created a landscape that was the perfect peaceful getaway. We then added 36 more acres with lots of pets. Those pets include horses, donkeys, cows, goats, peacocks, turkeys, silkies and guinea hens. It has become the perfect place to get away and relax enjoying the scenery, taking pictures or just being outdoors away from the city.
Special occasions
Email us for pricing: Tranquilityacres76@gmail.com
We can do family sessions, senior portraits, and even proposals.