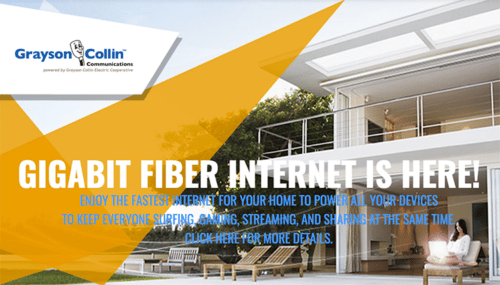 Business Description
Grayson Collin Communications provides residential and commercial telephone and high-speed internet services in Grayson and Collin counties. Services include fiber to the home, VDSL and Ethernet services. We also provide managed IT services for commercial entities.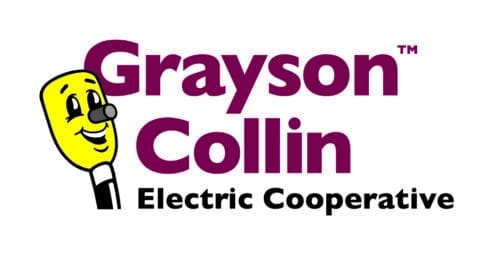 Business Description
Grayson-Collin Electric Cooperative was founded in September of 1937 as a result of the Rural Electrification Act of 1935. In the 1930s Americans were beginning to recover from the Great Depression. The Rural Electrification Act of 1935 was signed by President Roosevelt as part of the "New Deal" establishing the Rural Electrification Administration, or REA, as a government agency. President Roosevelt saw the need for Rural homes and farms to have electricity regardless of the fact that the Investor Owned Utilities refused to serve those homes.
Since many rural residents could not afford the cost to electrify their homes, the REA allowed the farmers and ranchers who lived on those homes the opportunity to band together and borrow money for the government to start their own electric cooperative. Eventually, electric cooperatives began popping up across the country electrifying the homes that once stood in the dark.
The idea for GCEC was born in those early days. In 1936, an unofficial meeting was held in Celina to discuss the possibility of starting a co-op in Grayson and Collin counties. From that meeting, farmers started collecting signatures and membership fees from their neighbors. On September 29, 1937, Grayson-Collin Electric Cooperative was incorporated and held its first meeting at a local bank in Van Alstyne.
Since that first meeting in 1937, GCEC has always sought to serve its members in the best way possible. Though the service area and demographics have changed over the years, one thing will always remain the same: to provide the very best possible service at the very least possible cost.