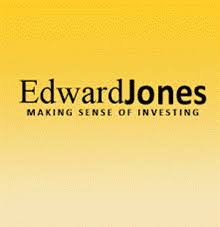 Business Description
At Edward Jones, my only goal is to serve you, my clients. My passion is to educate my clients about the many investment products available and help them determine what is right for them. I believe in a long-term investment approach that enables you to reach your financial goals. Our approach is to determine what is important to you, assess your risk tolerance and investment time frame, and then develop tailored solutions that uniquely fit you.
I am passionate about your retirement plan and look forward to helping you reach your goals. I am also passionate about saving for education and educating our youth so they can continue their careers with a manageable amount of debt.
As your financial advisor, I pledge to do what's right for you. I am only successful when you are; it's that simple. I am excited about building my business one client at a time and using my real-life and professional experience to serve you.
Call for a free consultation. I look forward to getting to know you.