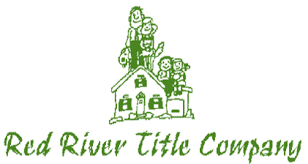 Business Description
Red River Title Company was established in 2004 in downtown Sherman, TX. We are a locally owned and operated title insurance company with 3 locations to serve our clients best. We offer a full range of residential and commercial title insurance and settlement services.
Red River Title stresses a customer-first culture so when buyers or sellers leave our office, they are confident in the process and know that their transaction was professionally handled. Most of our business is driven by repeat customers or referrals, a further testament to our dedication to serving &amp-- exceed expectations.
Doris Caston is the principal and owner of Red River Title, with over 20 years of tenure in the title insurance industry. ᅠHerᅠwealth of knowledge and experience provides our team and clients with trusted results grounded in old-fashioned ideals, such as a trusted word and honesty. Doris continues to build and developᅠherstaff the highest professional quality best to represent Red River Title's principles and commitment to excellence.
Red River Title is also licensed in Collin County with an office in the fast-growing community of Anna. We strive to meet our client's needs for convenience and efficiency in both locations, with closers available at each location.

Business Description
Security Title Inc has been serving Grayson County since 1964. We are committed to offering the highest quality title insurance and closing service in a creative and cost-effective manner. Long-standing relationships and repeated referrals attest to our reputation for personal attention and a result-oriented philosophy.
Our company is experienced in real estate customs and practices with strong underwriting support from Fidelity National Title Group, one of the largest title insurance underwriters in the United States. Strategic alliances with leading law firms and title insurance companies provide enhanced capabilities and resources for you and ensure a prompt and efficient response to your needs. We have offices located in Van Alstyne, Sherman, and Whitesboro, making it easy and convenient for your clients.